News: Common benefits and legal issues after a disaster like flooding
The Seniors section of our website provides information on a variety of legal topics that are relevant to senior citizens.
Please choose a topic from the menu of links on this page.
You can also use our Legal Help Tool. If you are 60+ and you want to speak to an elder law specialist, choose the Seniors category in the Legal Help Tool to contact us.
---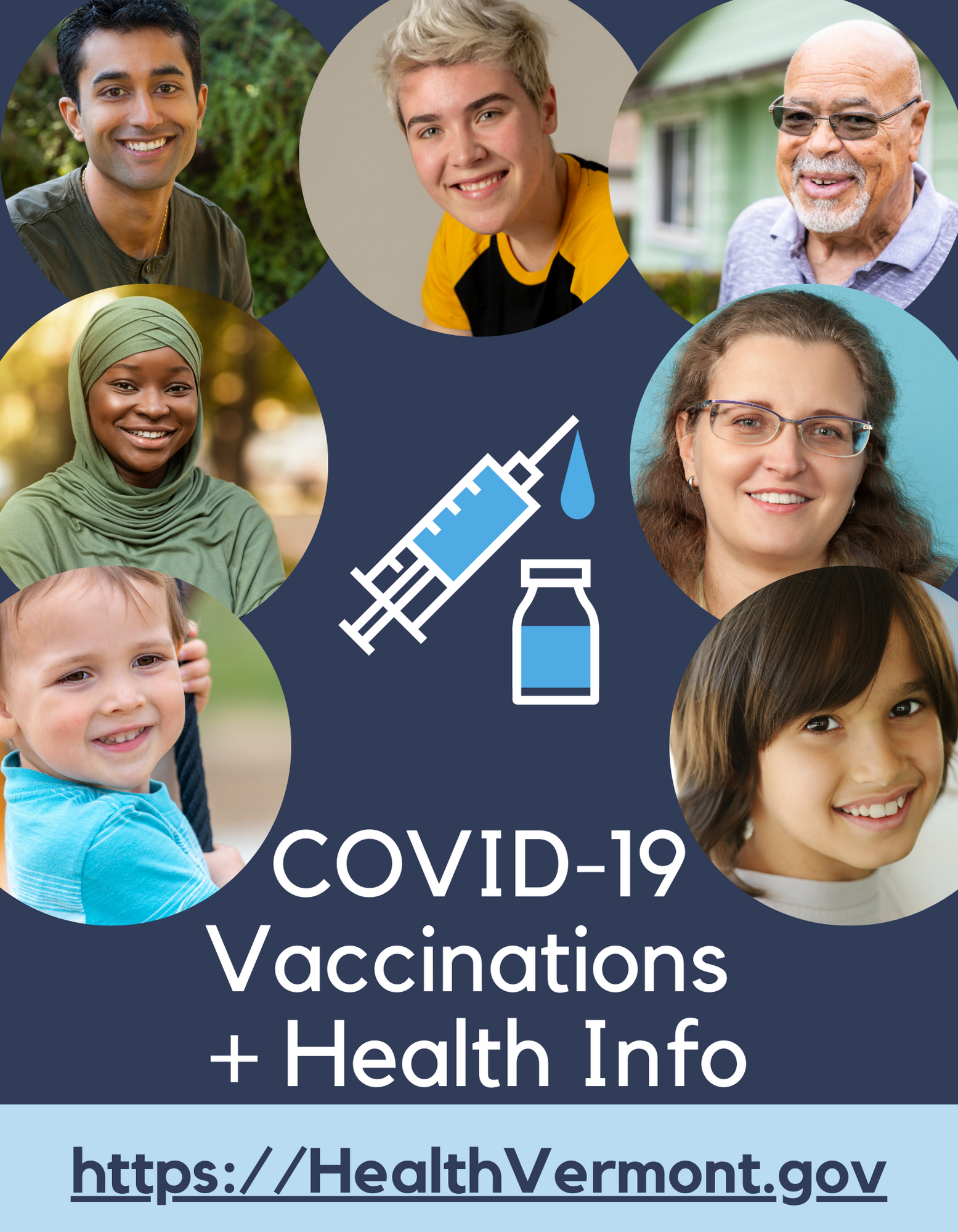 COVID-19 vaccine and boosters
You can be vaccinated in Vermont even if you are not a Vermont resident.
Learn how to get a shot on the Vermont Department of Health website.
An updated annual COVID shot will be available in September.
English language learners and people in immigrant/refugee communities can call the Association of Africans Living in Vermont (AALV) at 802-985-3106 or USCRI VT at 802-655-1963.
Homebound Vermonters can call their home health agency, or call 802-863-7240 (toll-free 1-833-722-0860).
Veterans of all ages who use VA Healthcare can call 802-296-5151. Veterans not enrolled in VA Healthcare can call 802-295-9363 extension 4004 or 5118.
The shots are free. You don't need to have health insurance. See the Vermont Department of Health (DOH) website to find a vaccination site or call 1-800-464-4343 toll-free. Translated information is also found on the DOH website or call that number and press 1. Translations in नेपाली (Nepali), Soomaali (Somali), Español (Spanish), Swahili, Kirundi, မြန်မာစာ (Burmese), العربية (Arabic), Tiếng Việt (Vietnamese) and Français (French).
Free rides for vaccination: Vermonters who don't have access to their own transportation can get a free ride to their vaccination. Find your local provider on the VPTA website and make a reservation in advance.