I want to be guided to legal help: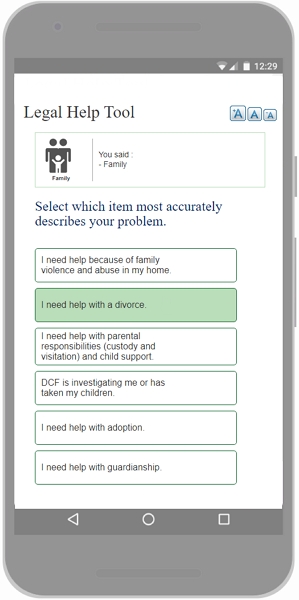 This website provides general civil (non-criminal) legal information and helps you find free and low-cost civil legal aid, help and services in Vermont.
This is your one stop to find legal information and get legal help from Vermont Legal Aid and Legal Services Vermont.
You will find:
a Legal Help Tool that guides you step-by-step to legal and health care information and to a form to ask for advice when appropriate
information and resources about your legal rights, the law and the courts
help for your health care and health insurance issues
links to state and community resources that may be able to help you
legal forms and guides to help you prepare for a court appearance
sample letters to help solve a problem — for example, with a landlord or bill collector
If you need more help or want to contact Legal Services Vermont or Vermont Legal Aid, visit our How We Can Help page.