The CourtFormPrep program will ask you simple questions and put answers into the right place on the right form. Just click on the icon

next to the description that best describes what you want to do:

Start a Small Claims Case



Respond to a Small Claims Complaint



Ask the Court to Order Financial Disclosure



Fill Out Financial Disclosure Paperwork
Computer Requirements
To use these forms, your computer will need Adobe Reader, Adobe Flash Player, Microsoft Internet Explorer, and a printer.
Frequently Asked Questions
Please read the Frequently Asked Questions page for more information and help with technical problems.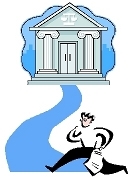 If you have any other questions about the CourtFormPrep forms, contact Sheila Lowe.