About the CourtFormPrep Program
The CourtFormPrep program will help you fill out the paperwork you need to start a small claims case.
After you complete the interview, the program will produce a small claims "Complaint" that you will be able to file with the court. The Complaint is the document that starts the lawsuit. Note: This is not the interview you need to answer a Complaint or to ask the court to enforce a judgment.
Information Checklist
Before you start, you will need:
the name and address of the person you are suing
the amount of money that you are suing for — in small claims court this can't be more than $5,000
If you want to sue for more than $5,000, or if you want the judge to order the other person to do something, or to not do something, you cannot use this program. Instead, you will need to file your case in the Civil Division of Superior Court.
Small claims court is designed for people who are representing themselves. You can hire a lawyer if you want to, but you are not required to hire a lawyer.
Note: If you are suing on behalf of a corporation, in most cases you must hire an attorney. If you have questions on this, contact the Vermont Bar Association Lawyer Referral Service.
If you decide to represent yourself in small claims court, you can get more information about what you will need to do and how small claims court works by reading:
Computer Requirements
To use these forms, your computer will need Adobe Reader, Adobe Flash Player and a printer. Please read the Frequently Asked Questions page for more information and help with technical problems with the CourtFormPrep program.
Note: You will be taken to our partner website called LawHelp Interactive.
PDF Version of the Form
If you want to see what the form looks like, this is the fillable PDF version of the Small Claims Complaint. Find more small claims court forms here.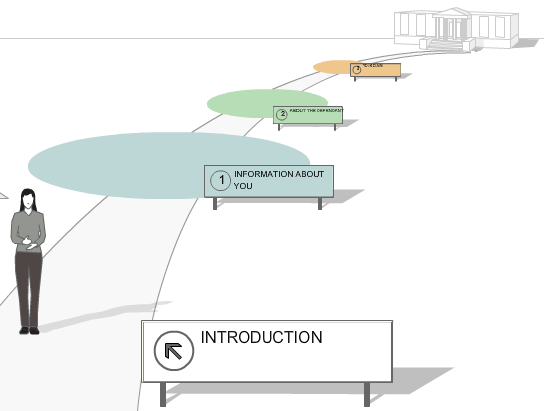 This is a screenshot from the CourtFormPrep program. It walks you through questions step-by-step. Your answers are used to fill in a court form. Then you can print out the form, give it to, or send it to the court.