The CourtFormPrep program asks you simple questions and puts your answers in the right place, on the right form.
All you need to do is:
answer the questions

print out the forms

sign the forms

make two copies of the forms – one for you, one for other party

file the forms with the court (along with a filing fee, if required)
It is that easy!
CourtFormPrep gives you information about legal terms and Vermont law to help as you answer the questions. You can use CourtFormPrep for family court cases, small claims cases and probate estates.
Find

your CourtFormPrep interview, below.

Family Division forms include divorce, child support, separation and financial affidavits.

Small claims forms include small claims complaint, answer and financial disclosure.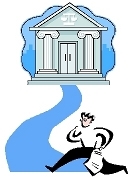 Probate Division forms include opening an estate and filling out an inventory for an estate.