Do you have a tax problem with the IRS? You may qualify for free legal help. Contact our Vermont Low-Income Taxpayer Clinic (LITC) by filling out our form or calling 1-800-889-2047 to find out if you qualify.
Vermont Legal Aid's Low-Income Taxpayer Clinic:
provides free or low-cost assistance to low-income taxpayers who have a tax dispute with the IRS about an audit, tax debt, levy or lien
offers education and outreach events and materials to help taxpayers understand their tax responsibilities and to get benefits (like the Earned Income Tax Credit) that they may qualify for
speaks up for low-income taxpayers and suggests changes to rules that cause clients economic hardship
While the LITC gets funding from the IRS to provide these services, the LITC is not part of the IRS.
You may also be eligible to receive help with a tax dispute from either the Vermont or Federal Taxpayer Advocates:
Owe Back Taxes?
Vermont Earned Income Tax Credit (EITC) Information
Vermont Legal Aid Staff Attorney Zachary Lees led a panel presentation about the Earned Income Tax Credit in January 2019. You can watch the video on YouTube.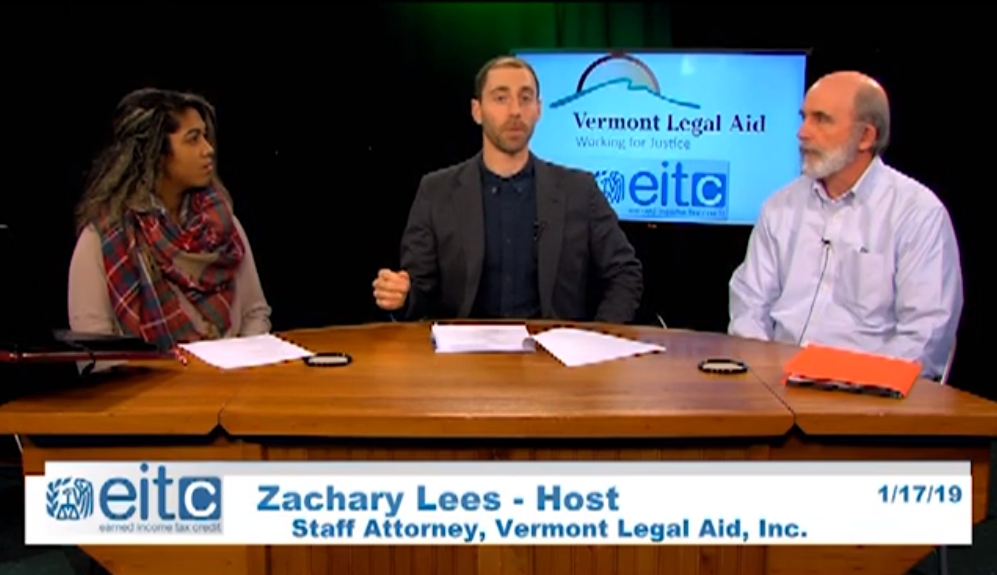 For more information, visit our Earned Income Credit page.
Visit the links in the menu on this page for more tax information.