This form can be used by a married person who wants to respond to a Complaint for divorce or a Complaint for legal separation. It can also be used by a partner responding to a Complaint to dissolve a civil union.
Information Checklist
Before you begin, you will need the following information:
Complaint filed by your spouse or partner
You will need to review the information provided by your spouse or partner in their Complaint.
PDF Version of the Form to Print or Fill Out
Here are the PDF versions of the:
Divorce Roadmap: Learn the steps to getting a divorce in Vermont in our Divorce Roadmap. Watch our videos, read our detailed instructions and follow the steps.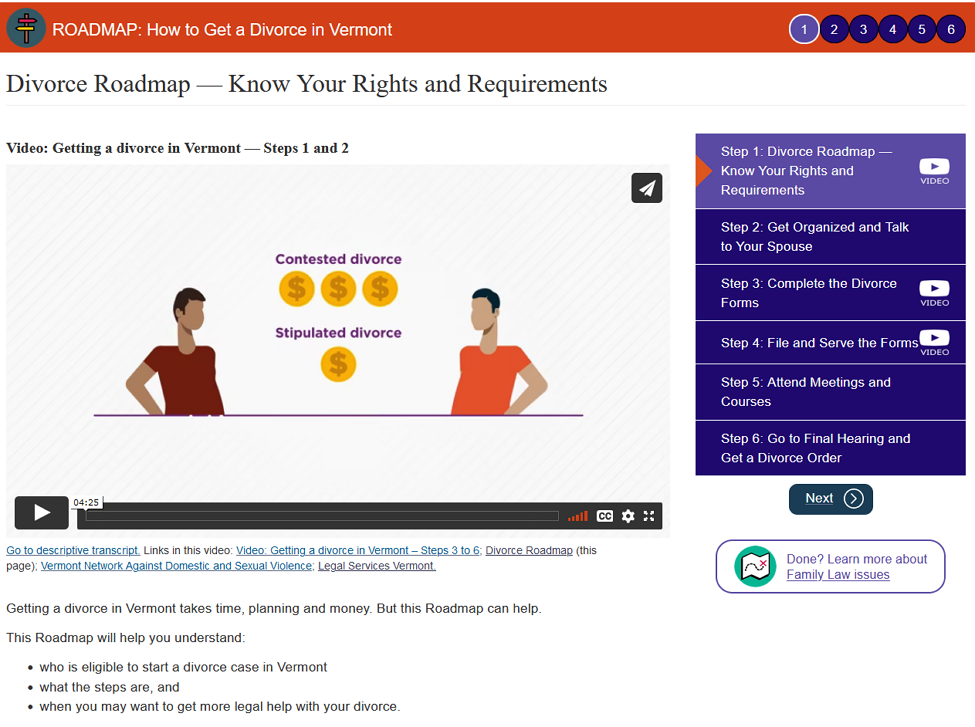 Find more divorce court forms on the Vermont Judiciary website.