About the CourtFormPrep Program
The CourtFormPrep program will help you fill out an inventory for an estate in Vermont. You will list the value of real estate, personal property, bank accounts and debts or liens in the "decedent's" estate. The decedent is the person who died. After you complete the interview, the program will produce an inventory you can file with the probate court.
You can find more information about the probate process on this page of our website or on the Vermont Judiciary website.
Information Checklist
This interview can help you prepare an inventory where there is a will, or where there is no will. You can also use this interview for a small estate and for ancillary estates. An estate is called an "ancillary estate" when property is owned in Vermont but the person who died did not live in Vermont.
You should not fill out the inventory until you have opened an estate in probate court. However, you can certainly print out the form and use it as a guide to collect the list of assets. After the court names you the administrator or executor of the will, you will have 30 days to file this form with the court.
Before you start, you will need:
a letter from the court that appoints you as administrator or executor of the will
a list of all the property of the estate and the value of each
a list of any liens on the property and the name of the lien holders

—

a lien can exist when the person who died had a loan or a debt
Computer Requirements
To use these forms, your computer will need Adobe Reader, Adobe Flash Player and a printer.
Please read the Frequently Asked Questions page for more information and help with technical problems with the CourtFormPrep program.
Note: You will be taken to our partner website called LawHelp Interactive.
PDF Version of the Form to Print or Fill Out
Want a PDF version of this form instead? This is the PDF version of the inventory form. Find more estate court forms on the Vermont Judiciary website.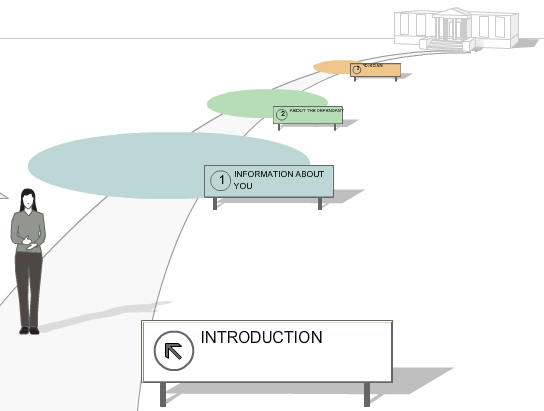 This is a screenshot from the CourtFormPrep program. It walks you through questions step-by-step. Your answers are used to fill in a court form. Then you can print out the form and give it to the court.