This "Complaint" form can be used by a married person who wants a divorce or a legal separation. It can also be used by a partner who wants to dissolve a civil union that took place in Vermont.
Information Checklist
Before you start, you will need:
Name and address of your spouse or partner
Birth date of spouse or partner, if you know it
The date you got married
The date you separated, if any
Information about any other court cases for divorce, legal separation, dissolution or annulment that you or your spouse/partner filed before
Information about any cases for relief from abuse that you or your spouse have filed before
If you have minor children with your spouse/partner, you will also need:
Names and birth dates of your children
Names and addresses of people who have lived with your children in the past 5 years
Addresses for your children for the past 5 years
PDF Form to Print or Fill Out
Here are the PDF versions of the Complaint forms:
This is only one of the forms you need to file for divorce. Follow the step-by-step instructions and short videos, and get all the forms you need on our Divorce Roadmap.
Divorce Roadmap: Learn the steps to getting a divorce in Vermont in our Divorce Roadmap. Watch our videos, read our detailed instructions and follow the steps.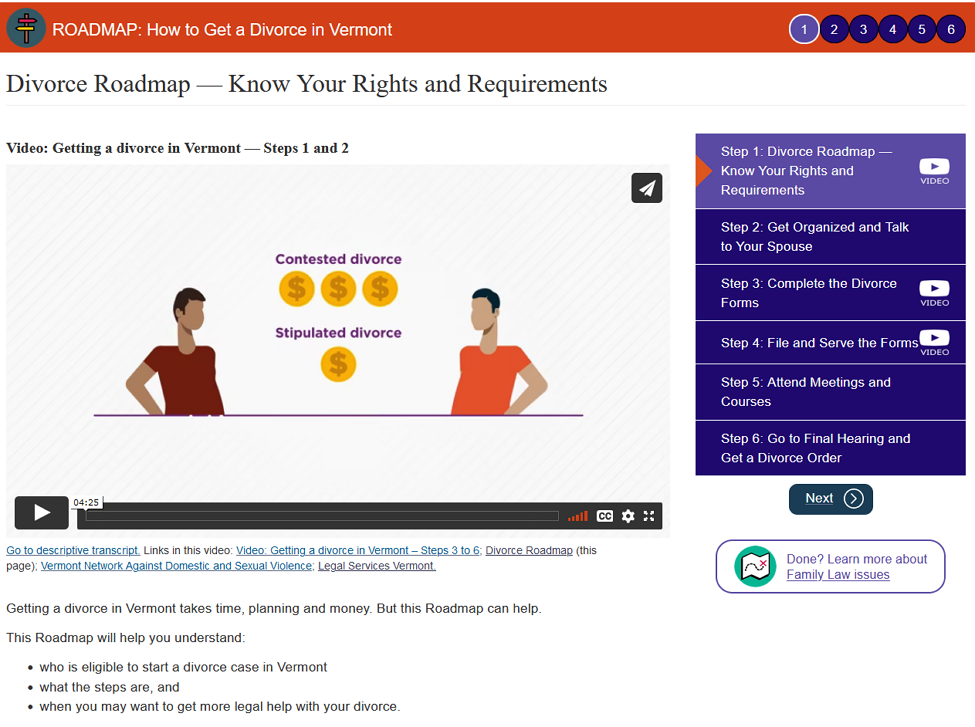 Find more divorce court forms on the Vermont Judiciary website.