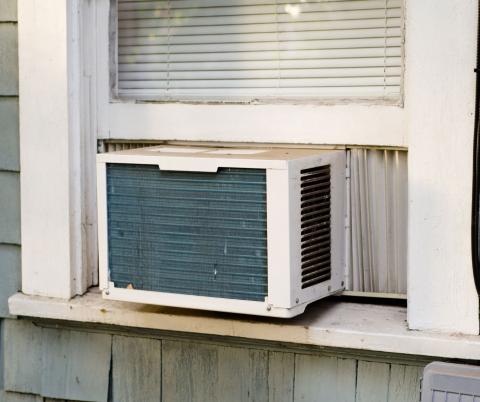 What do I do if it's too hot in my apartment?
Tenants have a right to a home that is safe and fit for human habitation. That is called the "Warranty of Habitability" and it is written into Vermont law.
Vermont has detailed rules about when and how much heat a landlord has to provide (see the Rental Housing Health Code (RHHC)), but does not have detailed rules about air conditioning. That doesn't mean you have to live in dangerous heat, it just means we don't have a specific temperature that needs to be maintained. The law just says all rental units have to be maintained such that they are safe to live in.
The RHHC has detailed rules about ventilation. Every habitable room must include at least one window or door in good repair on an outside wall. It must be capable of being opened to let in fresh air. Screens must be provided for windows, and for doors that provide ventilation when a window is not available. Screens should not have tears, holes, or other problems that let in insects like flies or mosquitoes.
If your rental home is dangerously hot and the landlord won't help you, contact your Town Health Officer. Find your Town Health Officer's name and number on the Vermont Department of Health website.
On very hot days, you can also find a cooling center to go to in your area. Look on the Department of Health website.
Can I put an air conditioner in my window?
Tenants generally have a right to put in air conditioning, but there are limits.
If you have a written lease, the lease may tell you if you can put in air conditioning. The lease may tell you to work with the landlord when installing a window unit so the landlord can make sure it is installed safely. If your lease says no air conditioning and you need it due to a medical condition or disability, you could ask for a reasonable accommodation to install a unit.
If it's not written in your lease, you need to be sure to:
not damage the rental unit beyond ordinary wear and tear, and
not unreasonably disturb other tenants.
The air conditioner needs to be installed safely, securely and in a way that does no damage.
Keep in mind, an air conditioner makes your electric bill go higher. Sometimes it's a big increase. If electricity is included in your rent, you should work with your landlord to come up with some kind of reasonable agreement about how to cover that cost.