About the CourtFormPrep Program
The CourtFormPrep program will help you fill out the paperwork you need to open an estate in probate court in Vermont. After you complete the interview, the program will produce a Petition to Open Decedent's Estate that you can file with the court. This is the form you need to start the probate process after someone has died. The "decedent" is the person who died.
You can find more information about the probate process on our website or on the Vermont Judiciary website.
Information Checklist
This interview can help you open an estate where there is a will, or where there is no will. You can also use this interview for a small estate and for ancillary estates.
Before you start, you will need:
the will, if there is one, including any "codicils" — these are changes or additions to the will
a list of the property of the person who died and the approximate value of the property
book and page number of any deed for real estate — this can be found at the town clerk's office of the town where the real estate is located
a copy of the death certificate, if starting a new case
a list of "interested persons" — the people who have an interest or may have an interest in the property of the estate

This can be very simple or very complicated. If you are just starting the probate process (opening an estate) you should know the "family tree" of the "decedent" — the person who died. If this information has already been filed, you will need a copy of that information.
If the person who died did not live in Vermont but had real estate in Vermont, you will need the court order giving you authority to open the estate here. This must be issued by the court in the other state where the person died. Most states call these "letters testamentary."
In addition to the Petition to Open an Estate, you can also use the CourtFormPrep program to fill out the inventory for an estate. Follow this link to fill out the inventory.
Computer Requirements
To use these forms, your computer will need Adobe Reader, Adobe Flash Player and a printer.
Please read the Frequently Asked Questions page for more information and help with technical problems with the CourtFormPrep program.
Note: You will be taken to our partner website called LawHelp Interactive.
PDF Version of the Form to Print or Fill Out
Want a PDF version of this form instead? This is the PDF version of the petition as well as the petition for a small estate under $10,000. Find more estate court forms on the Vermont Judiciary website.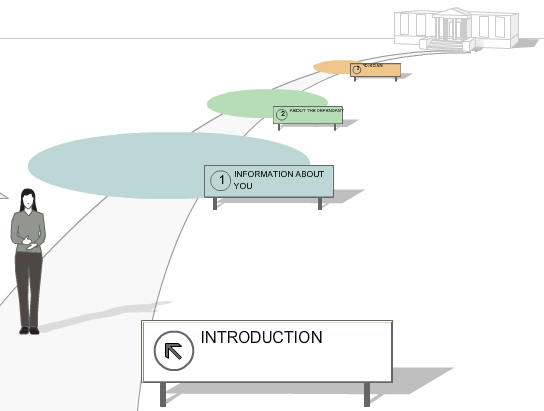 This is a screenshot from the CourtFormPrep program. It walks you through questions step-by-step. Your answers are used to fill in a court form. Then you can print out the form and give it to the court.