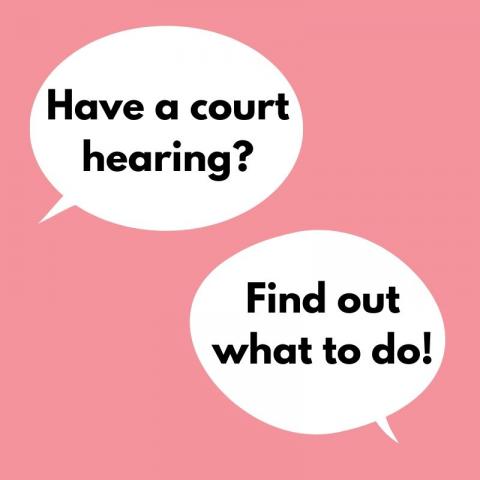 Updated 5/18/2020 3:15 p.m.
The coronavirus (COVID-19) situation is changing all the time. The courts have declared a judicial emergency through September 1, 2020, which changes some of the ways courts operate. If you are scheduled for a court hearing in Vermont before September 1, check the Vermont Judiciary website or call your courthouse ahead of time. Your hearing may be postponed because of the virus outbreak. Or you may get approved to attend your court hearing over the phone or by video instead of going to the courthouse.
You can call your courthouse or contact us for advice on next steps. Instructions from the courts are quickly changing. We are doing our best to stay on top of these changes as they develop.
To protect everyone's health, the Vermont courts are limiting who can go into the courthouses. Anyone who goes in must wear a mask over their nose and mouth.
Follow this link to a list of the courthouses in Vermont and their phone numbers.
Do you have an appointment in federal court?
Bankruptcy hearings
If you are in the bankruptcy process and you have a hearing scheduled, it will probably not be held in person. It will likely be held online or over the phone. Call the courtroom deputy at 802-657-6404 the day before the hearing to get information on how to attend using Zoom, an online meeting tool. You don't have to use video unless you want to. They will give you a telephone option as well.
More updates
See some debt collection updates on this page, as well.