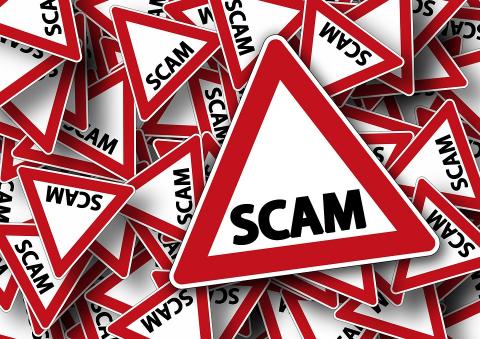 September 18, 2019
It seems like scam calls and emails are getting to be a part of everyday life. Unfortunately, people still fall victim to them because they can seem so real. Scammers can even fake the caller ID that shows up on your phone. Here we share some information that can help.
The recent Social Security scam
There's a new twist on Social Security Administration (SSA) scams. An imposter from Social Security tells you that your Social Security benefits will end. (Follow this link to hear it.) If you get a call like this, do not press 1. Instead, just hang up and remember:
Your Social Security number is not about to be suspended.
The real Social Security Administration will never call to threaten your benefits.
Social Security sends official letters to you when they need to.
The real Social Security Administration will never tell you to wire money, send cash or put money on a gift card.
If you're getting these calls, you are not alone. The Social Security Administration scam is the number-one scam reported to the FTC this year. Americans filed nearly 73,000 reports about Social Security imposters in the first six months of 2019, with reported losses of $17 million.
Tell your friends and family about this scam. Tell them to hang up the phone.
Get informed about scams & share what you know
Sign up with the Vermont Attorney General's Office to receive alerts by text, voice or email message about new scams as they hit Vermont. Find information on common scams on the Vermont Consumer Assistance Program website or the FTC Scam Alerts site.
Share what you know with others so they can protect themselves from loss.
Stop the scam
If you or someone you know are being targeted by scammers, take action to prevent loss. Here are a few simple steps you can take:
Hang up. Scammers will try to keep you on the phone. The best way to avoid getting scammed is to hang up the phone. Don't try to talk with them, just end the call. If the conversation is online or by text/e-mail, stop responding or block the sender.
Call the Vermont Consumer Assistance Program. Contact them at 1-800-649-2424 whether you need help for yourself or someone else. If you need immediate help, contact your local law enforcement agency or call 2-1-1 for information and referrals to other helping agencies.
Stop any payments. If money has been sent (by wire transfer, mail, gift card or any other means), contact the bank or institution you sent it through right away to stop the money before it is picked up. Usually the funds are picked up quickly by scammers, but it's worth trying.
Information adapted from the Vermont Consumer Assistance Program and FTC websites.