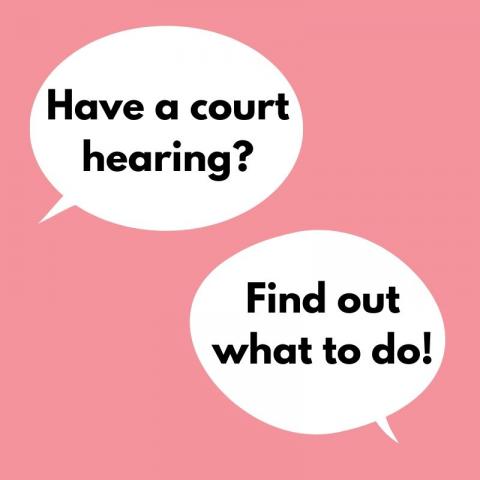 The coronavirus (COVID-19) situation is changing all the time. If you are scheduled for a court hearing in Vermont before April 16, check the Vermont Judiciary website or call your courthouse ahead of time. Your hearing may be postponed because of the virus outbreak. Or you may get approved to attend your court hearing over the phone instead of going to the courthouse.
You can call your courthouse or contact us for advice on next steps. Instructions from the courts are quickly changing. We are doing our best to stay on top of these changes as they develop.
See our COVID-19 Coronavirus: Legal and Benefits Updates for Vermonters page for more information.
To protect everyone's health, the Vermont courts want you to call your courthouse if you answer "yes" to any of these questions. Do not enter a court building if:
In the past few days have you felt unwell (sick), especially with respiratory symptoms (cough, high temperature, shortness of breath, difficulty breathing)?

In the past 14 days have you:

Been in contact with a person infected with novel coronavirus (COVID-19)?

Been to one of the affected countries or regions, including China, Iran, South Korea, Japan and most of Europe?

Been to a healthcare facility (hospital, walk-in clinic, emergency room) where people infected with COVID-19 are treated?
Follow this link to a list of the courthouses in Vermont and their phone numbers.
Do you have an appointment in federal court?
The United States District Court in Vermont has also put some rules in place to keep the virus out of their courthouses. Visit the United States District Court website for information on Bankruptcy Court and more.
More updates